Today at Dyce's school they are having a fashion show. We have no idea what this will entail but are excited to see pictures of all the kids!
Brad dressed Dyce this morning in a very fashion forward ensemble. I'm sure some of you think that we just grab the most random attire we can find and make our child wear it. I will admit there is some truth to this, but we really just want to make sure that he has his own sense of style. We hope the more we do this, the more he will be willing to take chances with his expression in the future….when he eventually dresses himself.
Without further adieu…..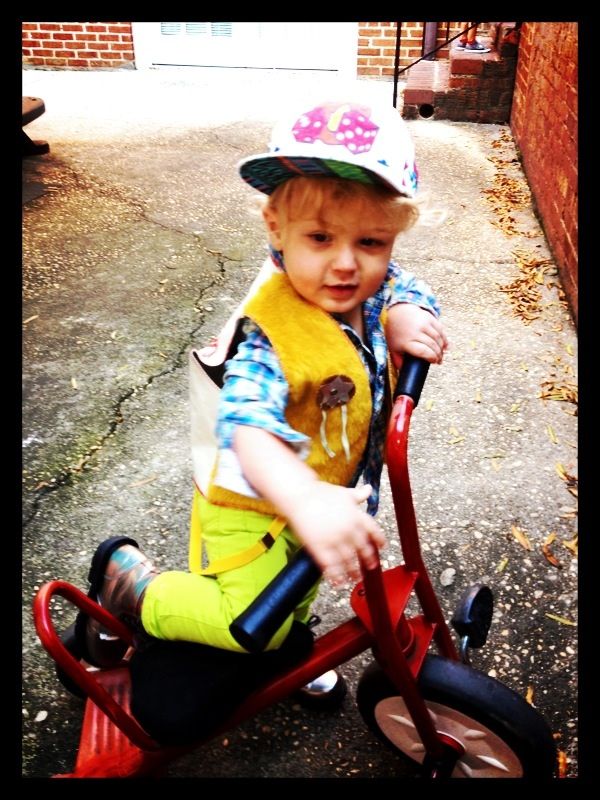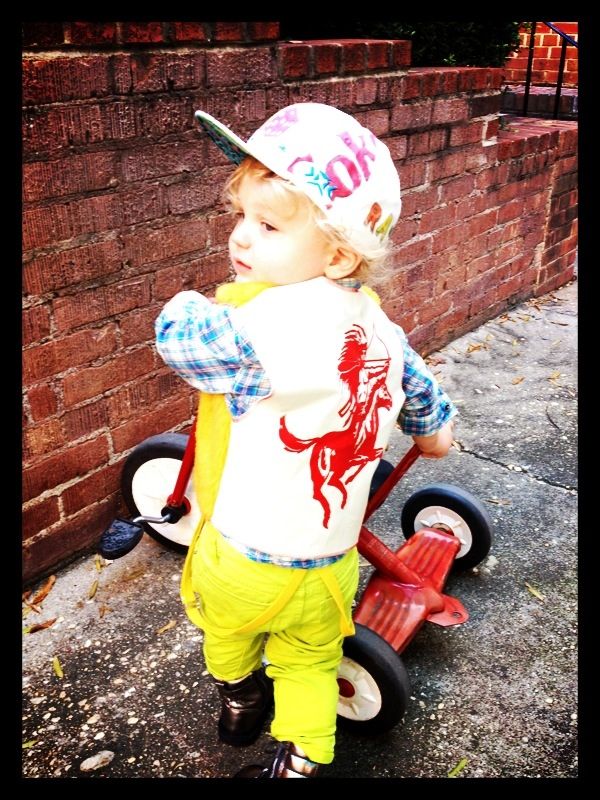 And because we are often asked…
Shirt: Target (gifted by Dyce's aunt Paige and uncle Jared) 
Lime Green Jeans: H&M
Yellow Suspenders: American Apparel
Boots: H&M (girl's department- who says boys can't wear metallic shoes?!)
Vest: Vintage from The Rat's Nest
Hat: H&M (it was originally white on the outside but Brad added graffiti with colored sharpie markers and then sealed it with a fixative spray.
Happy Wednesday folks!
xoxo,
jenn
btw….if you have some free time check out SSU. we are celebrating color this week.