As promised, I am posting a few bad cell phone pics from this weekend (I realize how lame it is that I always post iphone pics….but I didn't feel like carrying around our bulky camera all day). 
I almost sold our tickets to this show because we have so much going on lately that I didn't feel we had the time to go out of town, in fact I even went so far as to post them on facebook but thankfully Brad convinced me to keep them! What an incredible experience this was! It had been far too long since Brad and I took off on an adventure like this….we felt 23 again.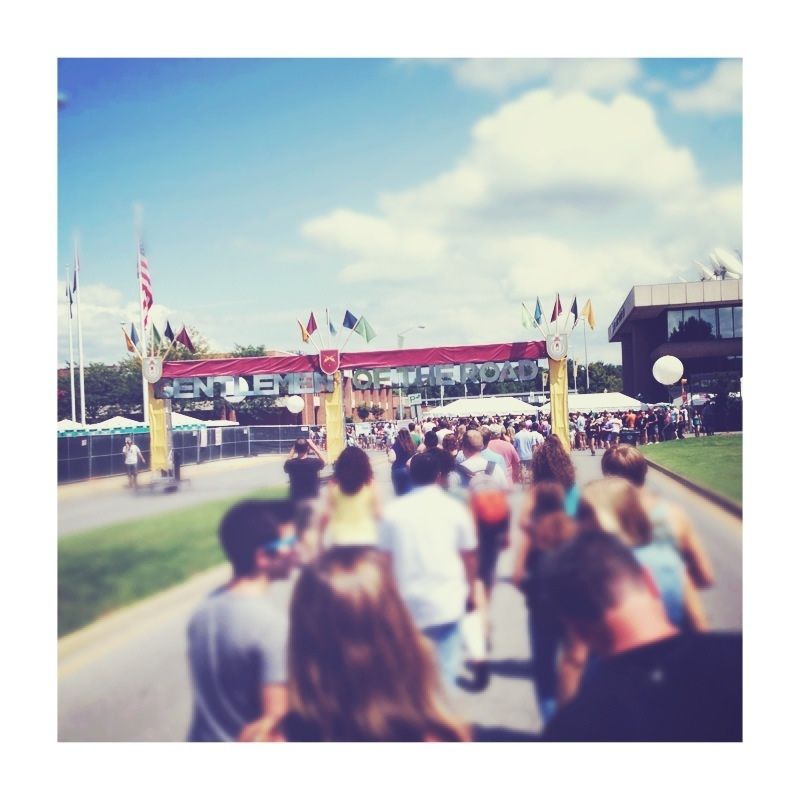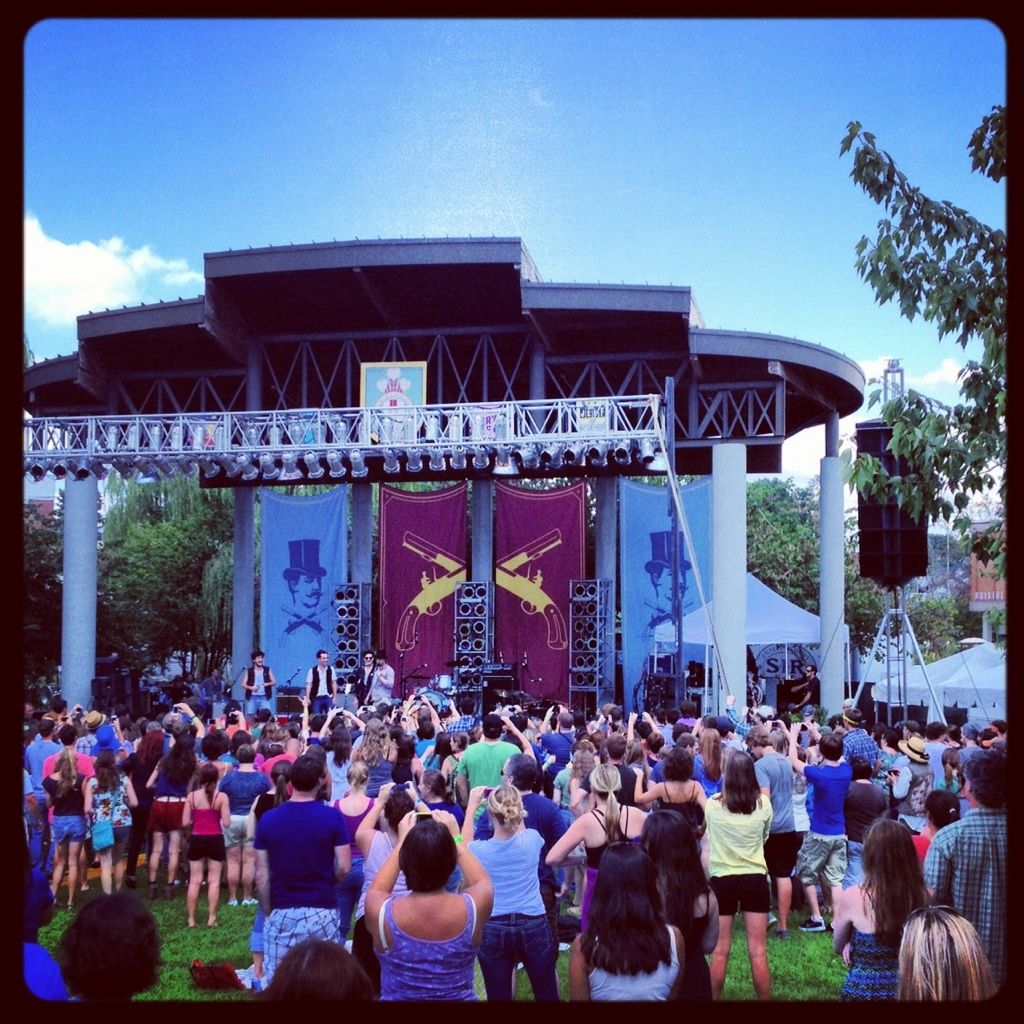 Mumford made a surprise appearance on the small stage to introduce the first band and welcome everyone!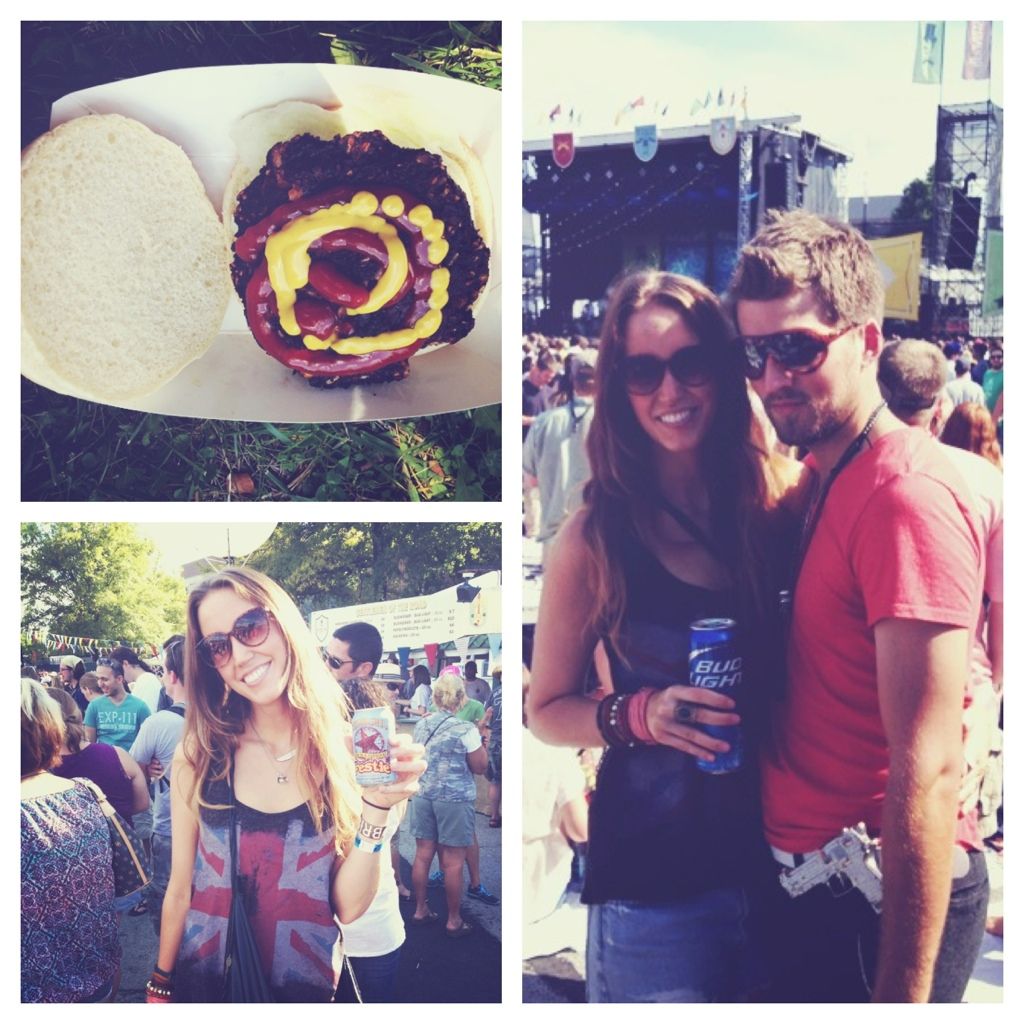 The food was OUT OF THIS WORLD!!! No lie, that veggie burger you see there was hands down the most incredible one I have ever had! I ate two….and a veggie corn dog. Also, the local beer was fantastic but hella expensive so we had to keep it real with Bud Light.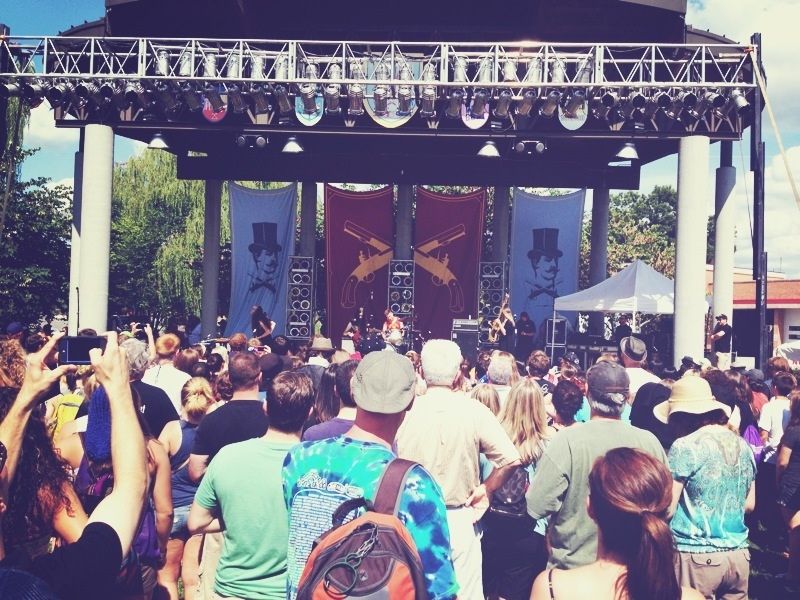 This band was one I had really been looking forward to seeing! They did NOT disappoint! The three girls are all sisters from California and they have a male drummer. They were introduced as Haim…."Three sisters and one Mister"!
After seeing Haim play, Dawes was a little disappointing. I'm not sure if it was because they were playing on the larger stage but I just didn't feel like they rocked my face off like Haim did.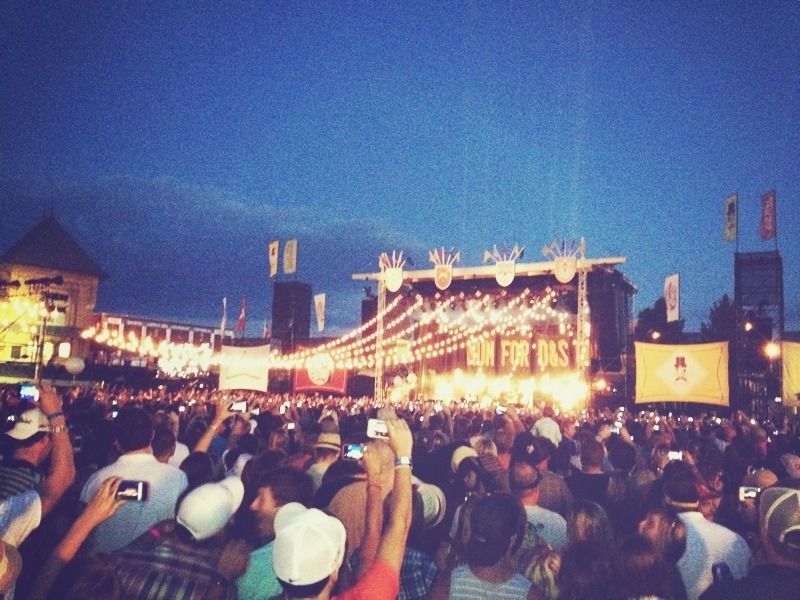 Obviously, everyone was there to see Mumford and Sons, and for good reason! These guys are incredible. Honestly, I can't begin to tell you how awesome this show was. Even if you aren't a fan of their music you can appreciate Marcus's clear and hearty voice and how on point the band was. 
Brad and I couldn't stop talking about how much fun we had. I woke up early the next morning and went to get coffee across the street from our hotel…it was 66 degrees and my heart began to long for the fall. How I wished Pumpkin Spiced Lattes were in season!
I really hope they make this an annual event because we would love to take Dyce with us sometime. It was surprising to see how many children were there…..I guess we're all growing up. It was bound to happen.
Hope you had a wonderful weekend too.
xoxo,
jenn