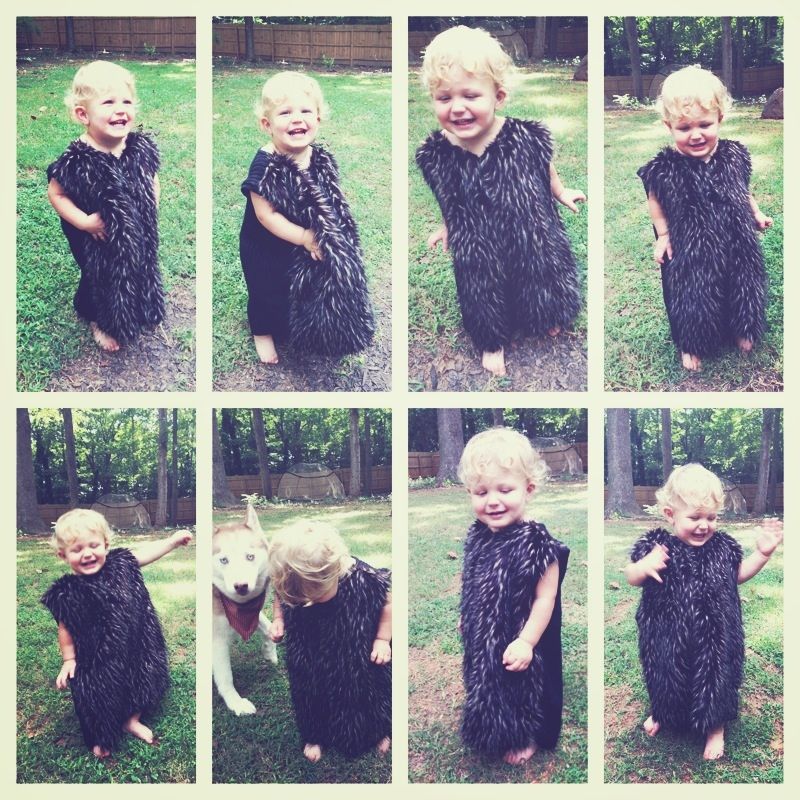 Did this just blow your mind up 'cause I can hardly stand his adorableness?!
Brad found this old faux fur vest in our costume box and decided it should be passed down to Dyce! He was instantly smitten with himself….if you can't tell! For some reason when I saw him all I could think about was this!
Also, guess who has learned how to say his name? Yup, as of yesterday Dyce has officially started pointing to himself and saying "Dyce". 
There is no way for me to convey how adorable it is but I'm pretty sure puppies and kittens around the globe were furious that they had been "one-upped" by a 15 month old!
Watch out world….Dyce is commin' for ya!
xoxo,
jenn