This weekend we went to my parent's house to help move furniture and lift carpet so they can have hardwoods installed. It's always nice to have everyone together for any occasion and since my brother and his family moved to Fayetteville recently; I realize that those times could be fewer and fewer as the years pass. The majority of my day was spent entertaining and keeping an eye on Dyce and his cousins as the others worked. At one point I took Dyce and one of my nephews and neice out on the golf cart. I drove them down the road (this is in the sticks y'all, so the only vehicles on this road are the people who live there-which is almost all my extended family) to the cemetery where my grandmother is buried. It was the first time I had ever taken Dyce to visit her grave and it ended up being a little emotional for me as I watched him stand by her tombstone. Of course he had no idea what this meant but the other two did and they were trying to make sense of it.
So, this is our great-grandma? Pawpaw Pat's wife?
"Yes, hun. This is where his wife is buried."
So, are we standing on her?
Hummmm (wasn't ready for this one)….
"No baby, her coffin is buried here, but she isn't in it. She's in heaven."
Oh, Okay.
Okay? That was way easier than I anticipated.
As we were driving back to the house I was thinking about how Dyce never met my grandmother, and what an incredible woman she was. It made me a little sad.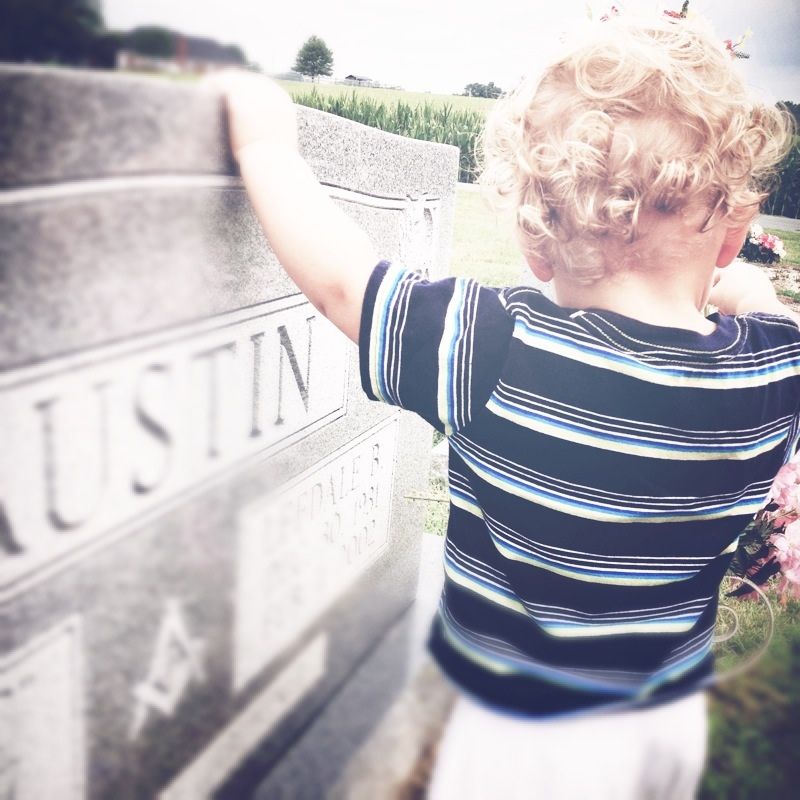 After we rounded the curve and could see my parents house in the distance, my nephew, Braddock, perhaps noticed my silence and looked at me and said,
Aunt Jenn, guess what my favorite color is?
"Ummmm….I don't know! Tell me!"
Hot Pink!
"Yea….I like hot pink a lot too."
Yea, it's a good color.
It is.
xoxo, 
jenn