Easter Sunday we headed to my parents home after church. Things tend to get a little crazy with 7 kids under ten running around but it's always fun, especially since Dyce is getting old enough to start playing with his cousins.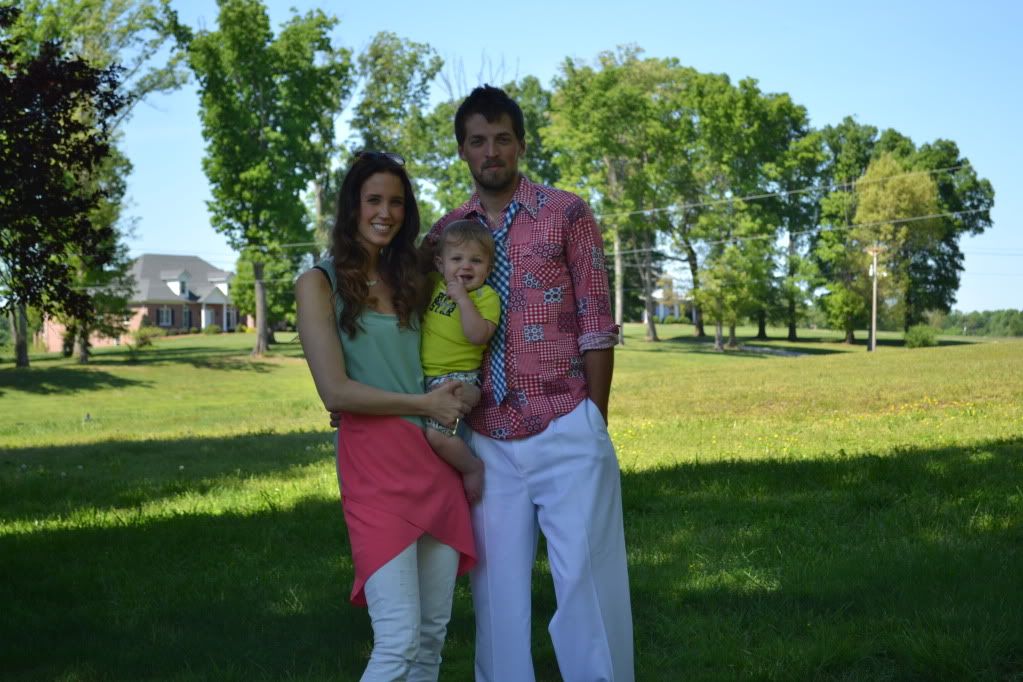 My sister made a cute monkey cake for the birthday boy!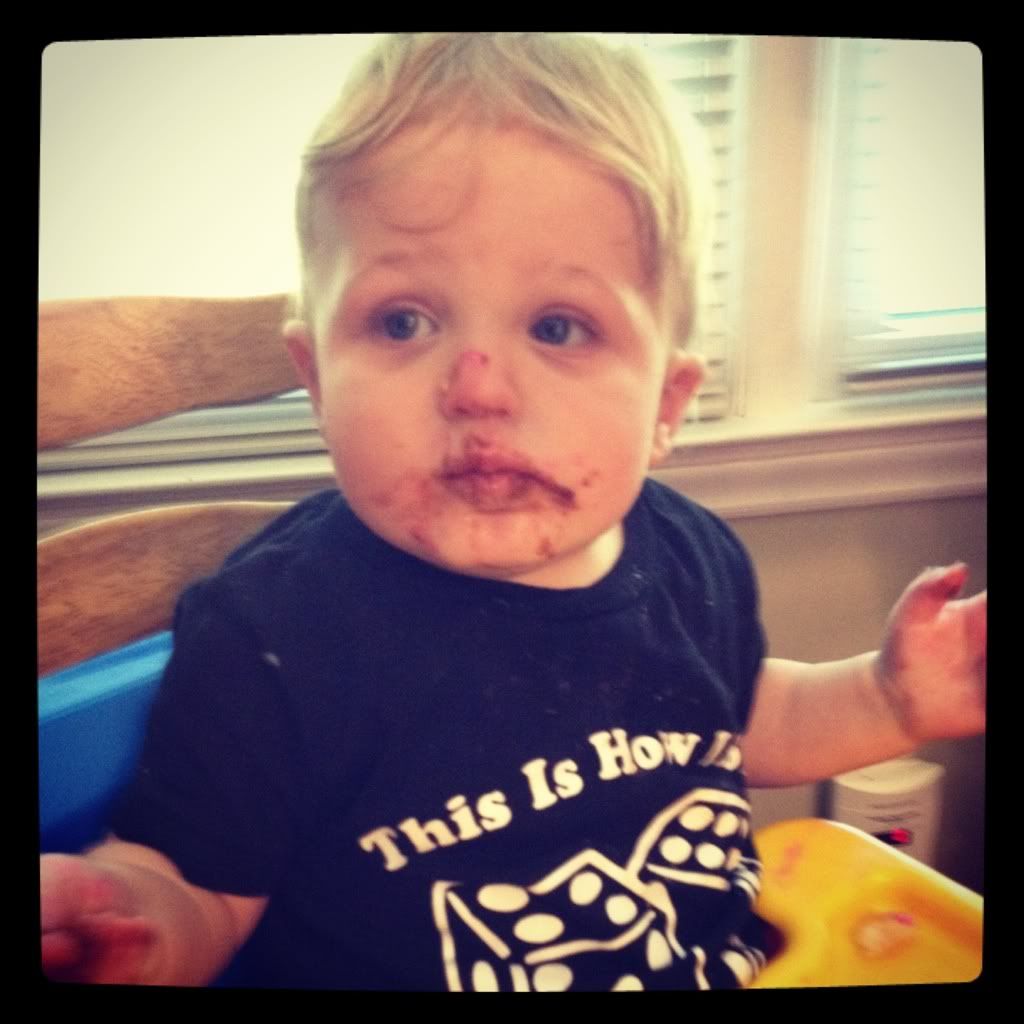 Sunday night things started to go south for little guy. He started with a fever and woke up Monday still not feeling well. Monday morning I was on the phone with Brad's mom, trying to set up skype so she could watch Dyce open his gifts, and I heard his screams coming from the living room. Brad came running to me and said that Rya had accidentally knocked Dyce down and he hit his chin on the coffee table. Blood was everywhere….seriously, SO much blood!
We did manage to skype for a bit after everything calmed down and one of the gifts Dyce got from Grammy, Grampy and uncle Jed were these cool books…
They show artwork from various artists and each painting has different textures for Dyce to feel as we read….too cool!
We had planned on taking Dyce to Monkey Joes and letting him play but since he wasn't feeling well we only made it out for a quick lunch at Mellow Mushroom. You can see evidence of his busted lip….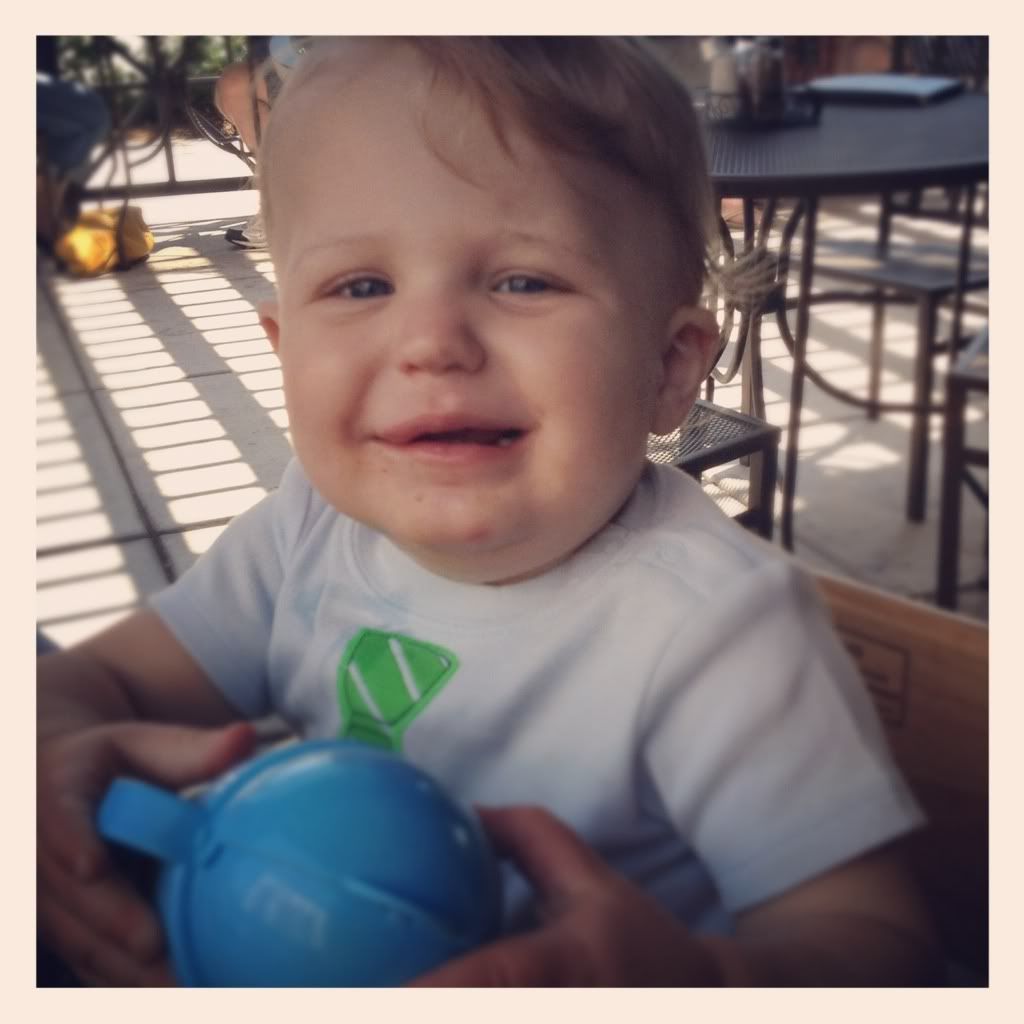 Dycey Doodle ended his first birthday by taking a 3 hour nap with dad.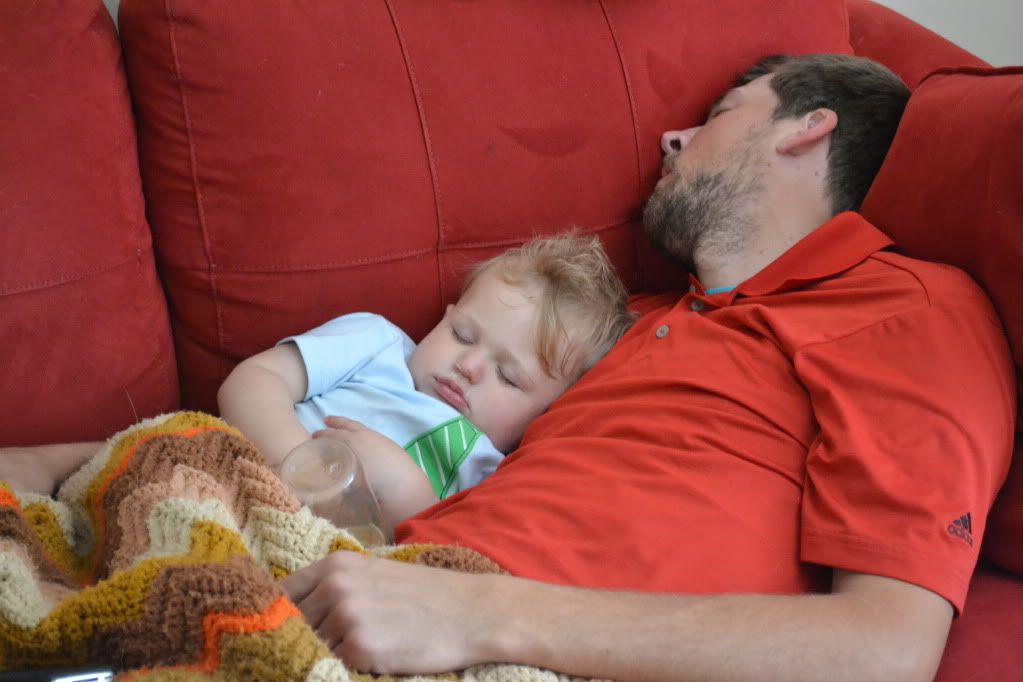 We still have a cupcake with his name all over it. Maybe tomorrow he will feel up to trying it. All in all I think he had a pretty good first birthday. We were happy we decided to not have a birthday party….it just became too much in the way of preparing and planning. We decided we would much rather put that effort into a birthday he will more likely remember (plus the fact that I am slightly neurotic when it comes to planning and I would have undoubtedly gone overboard). It was nice to just spend time together and enjoy his special day. 
xoxo,
jenn