Phew! 
This past Saturday we decided to take Dyce to the Zoo for his birthday. We assumed that because it was Easter weekend the Zoo would be like a ghost town. People travel for Easter, right?
Wrong.
As Murphy's Law would have it, we chose the busiest weekend the NC Zoo has every year! How were we supposed to know this?! Man, we are such amateurs!
Long story short…by the time we got there at 11:30a.m., and waited for Brad's family to get inside as well, it was already around 1:30p.m. The place was so packed that poor Dyce barely got to see any animals. 
We did manage to snap a few photos of our day…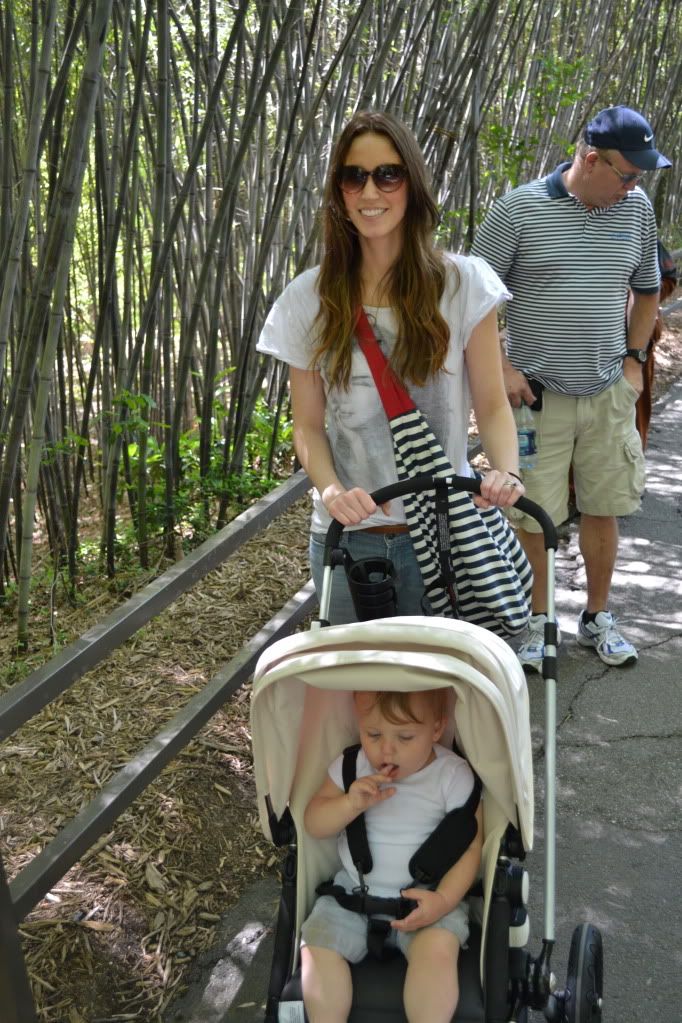 Watching the elephants (I love that they seem to have the same reaction)…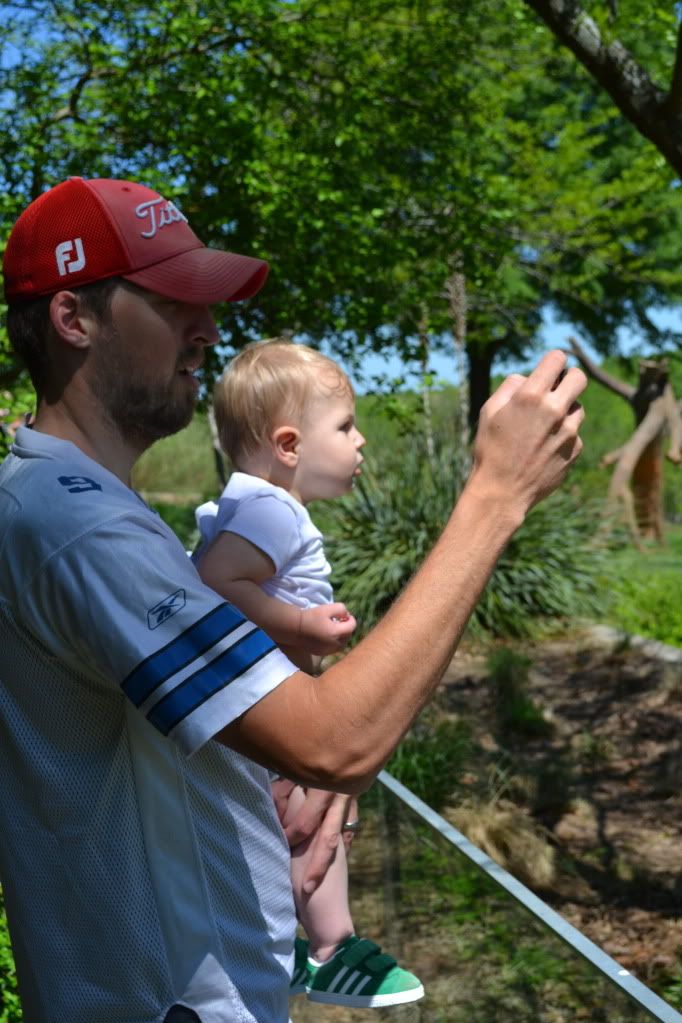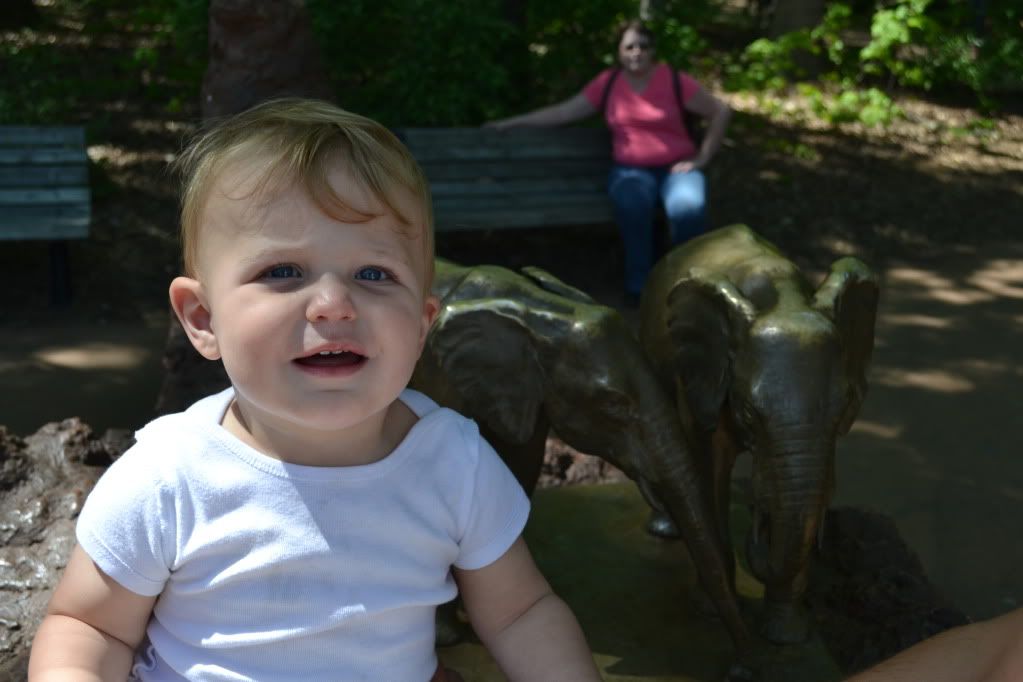 Dyce and Grandpa…
After leaving we grabbed a late lunch and Dyce got to open his first birthday gifts from Grandpa and Grandma Davis!
It was a long day and after we got home little guy started feeling bad. We finally took him the doctor today and he has a double ear infection and the beginning stages of pneumonia! The bad news is that he was sick on his actual birthday (more on that later) but the good news is that he seemed to be feeling a little better before I put him down for the night. 
I hope everyone had a lovely weekend and I will share a little more of ours tomorrow. :)
xoxo,
jenn
p.s. is it just me, or did anyone else's children seem to get sick a lot as soon as you stopped breastfeeding? weird.