When I was younger I used to get so irritated that my mom made us have two separate towels in our kitchen; one for drying the dishes that were washed by hand and the other for drying off our hands after we washed them.
This made absolutely no sense to me. Weren't both objects clean upon drying? Did it really matter what towel was used?
I was constantly getting caught using the dish towel to dry my hands. Usually this was met with a disapproving stare from Mom, on her bad days I was lectured. One distinct memory of mine was after sitting through said lecture, I tried to reason with her and explain my point of view. She let me finish and then blankly stared at me as she said,
When you grow up, you can have only one towel in your kitchen if you want. In the meantime, this is my kitchen and we will have two.
For the past ten years I have enjoyed my single towel in the kitchen….until last night.
I made pizza for dinner and Dyce had been sitting in his chair eating his. I put him on the floor after he finished so I could clean up a bit. I keep our kitchen towel hanging halfway out of one of the drawers so it can be easily accessed. Dyce had crawled over and grabbed hold of the towel and started playing with it. I looked at his hands and saw that they were covered in pizza sauce…and so was the towel. Then it hit me….what will I do when he is old enough to wash his own hands, but not old enough (or won't care enough) to thoroughly wash them?
Uggghhhhhhh……I'm gonna need two towels.
You win Mom, you win.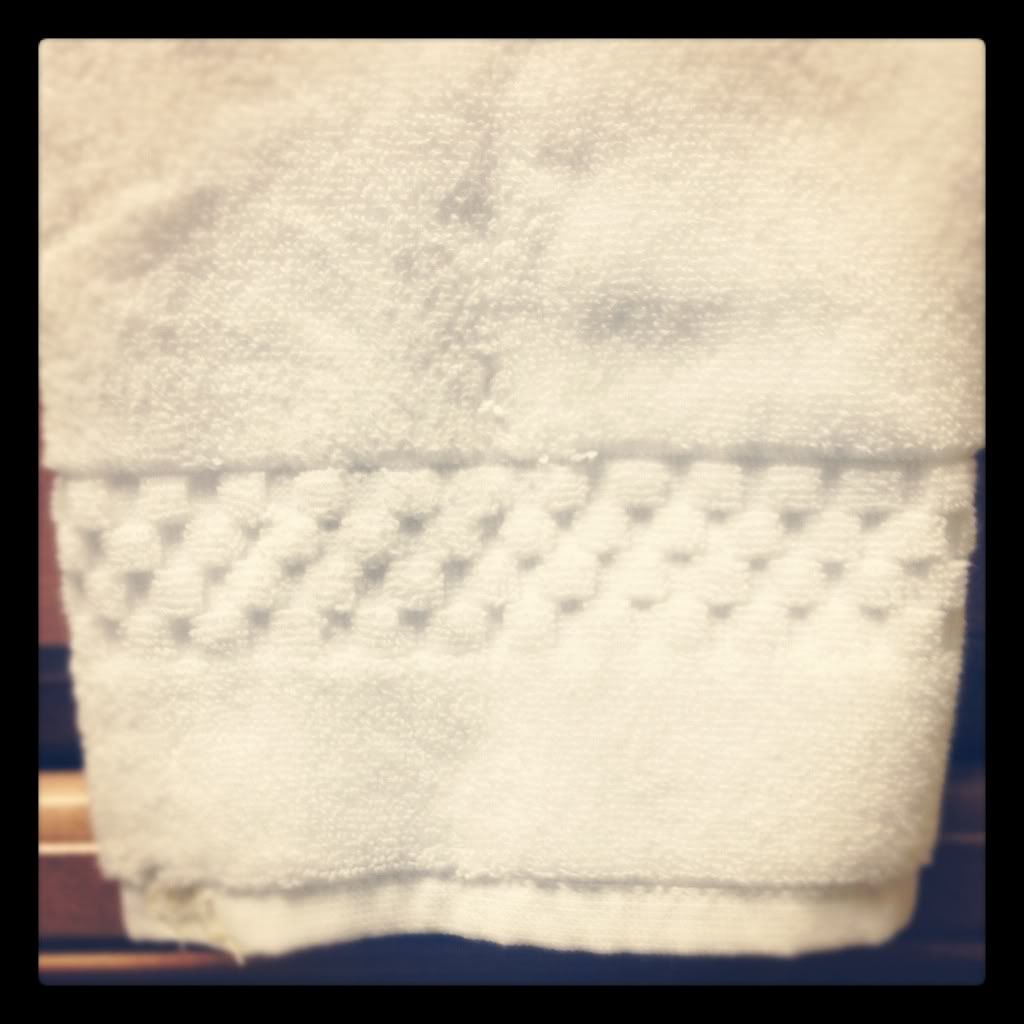 xoxo,
jenn