Well, today is the big day….we will be finding out the gender of baby #2!
To say we are excited would be a gross understatement. My friend Steph did this when she was pregnant and I thought it would be fun to do the same, so I'm going to see what some of the old wives tales believe it is….boy or girl?
High or Low?
This one is hard for me to gauge. I am very tall and also have an extremely long torso so it is harder to tell the highs from the lows on me, I think.  There is more room for the baby to spread out so it could potentially be a little deceiving. If I had to choose though, I'm going with low on this one.
BOY.
Heart Beat?
According to this wives tale, if the heart rate is over 140 then you are having a girl, under means boy. The last visit showed a heart rate of 150 BPM but Dyce's heart rate was always much higher….in the 170's and 180's. This kinda disproves the theory (which I never believed much in anyway) but for the sake of playing the game, this one says girl!
GIRL.
Sweet or Salty?
Honestly, give me both! If I were to compare to my last pregnancy, I would have to say I am definitely craving more sweet. I ask Brad to pick me up chewy sweet tarts almost every time he goes to the gas station. That's not something I would EVER ask for so this one goes to the girls!
GIRL.
Chinese Birth Chart?
This one actually has some merit to it! It predicted Dyce was a boy and said the same for baby #2!
BOY.
Skin?
They sat that girls steal their mother's beauty and you get a "pregnancy glow" with a boy. Well, I'm pretty sure any glow I had left me many years ago but I will say that lately my face looks like I am going though the peak of puberty. Unfortunately, many zit creams aren't safe to use so I have been getting in some extra all natural facials (can't complain about that)!
GIRL.
Morning Sickness?
I have been very fortunate with both pregnancies to have had a relatively easy first trimester. I never was sick with either one. This leads me more to think it's another boy!
BOY.
As fun as some of these are….I really don't put much faith in them. I tend to go more on gut instinct. That has been a little harder this time around though. With Dyce I just knew it was a boy….even though we didn't find out the gender until he was born. Every dream I had, he was a HE! With this pregnancy I have had dreams both ways. However, I will say that the boy dreams are much more vivid that the girl dreams have been.
This past weekend I was asked several times which I would prefer to have, a boy or girl. I answered honestly….Everyone prays to have a healthy child…so that is a given, first and foremost. I have gone through both scenarios in my head and I honestly love how they both play out! I would obviously love to have a little girl one day, but it would also be nice for Dyce to have a little brother close in age to run around with. Also, I think I secretly hope that if it's a boy then I have a better chance of convincing my husband we need to have more! J Hahaha!
People always say,
Come on, you must be leaning one way or another on this!
I lie and say I honestly don't know. I know.
Tomorrow you will too!!! Place your bets now :)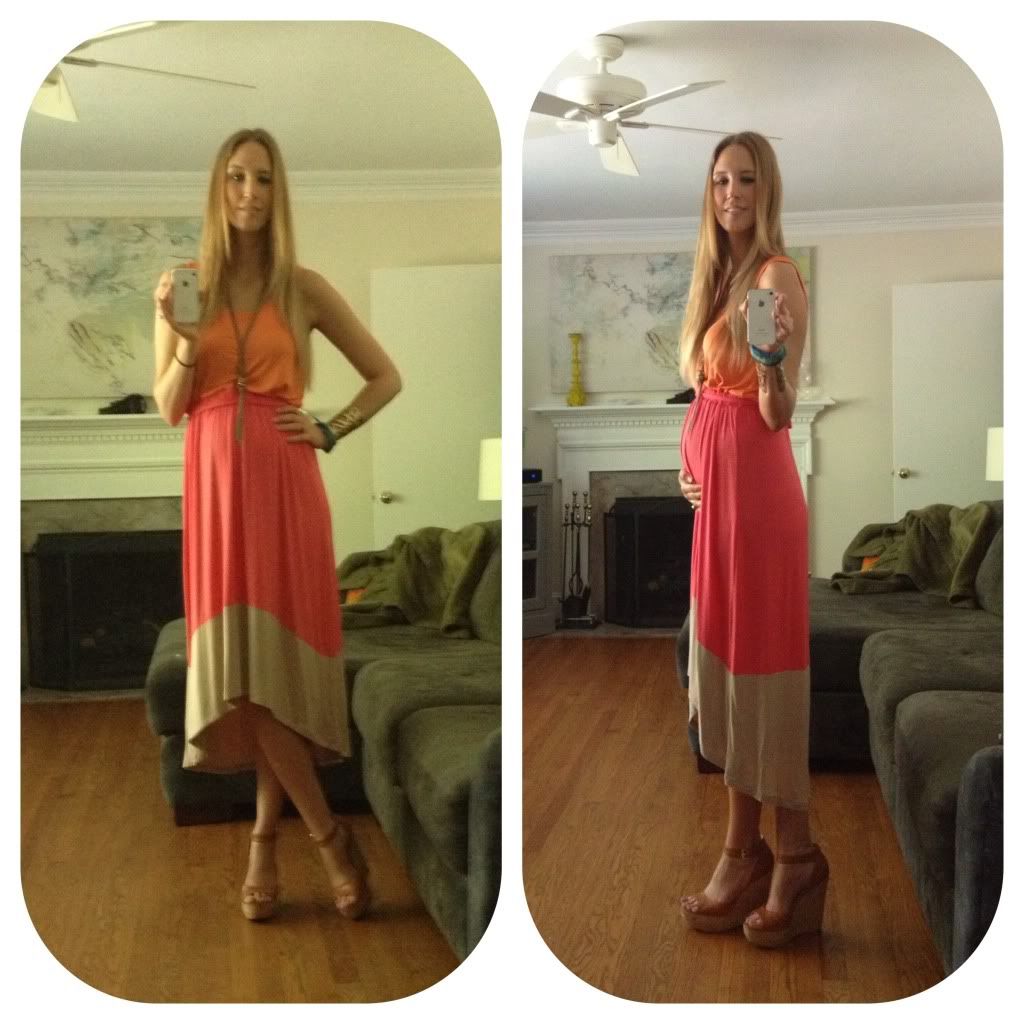 Xoxo,
Jenn